Adrienne van On the Windy Side
en ben ik van de partij.
Ik heb een lijst samengesteld met projecten die ik dit jaar wil af maken. Gauw foto's gemaakt want 17 januari sluit de linky party. Er staan behoorlijk wat projecten op de lijst uit het pre-blog-tijdperk en recentere probeersels waarover nog niet geblogd is. Een Engelse blogster noemde het haar list of shame wat zoveel leuker klinkt dan projectenlijst maar lijst der schaamte klinkt nergens naar. Hoe vertaal je zulks naar leuk Nederlands? De projecten staan in willekeurige volgorde en worden afgestreept naarmate ze vorderen.
Weest gewaarschuwd, de lijst is lang, de foto's zijn veel !
------ ------
I have made a list of projects that i want to finish this year. Quickly snapped some pictures since the linky party closes in a few days. There are quite a few projects that i haven't blogged about, some because they're from the pre-blogging-era others because well i just didn't blog about them yet. So here it goes, my list of shame (it doesn't translate nicely to Dutch but in English it sounds great, at least it sounds prettier than projectlist *grin*). The projects are in random order and will be crossed off as I progress.
Be warned, the list is long and the pictures are many !
1) ripple blanket
2) gehaakte hexagonnen / crochet hexagons
3) gehaakte omslagdoek / shawl
4) kussen overtrek / cushion cover
5) wandkleed nummer 1 / wallhanging number 1
6) dogbed for Nikky
7) wandkleed nummer 2 / wallhanging number 2
8) babyquilt 1
9) babyquilt 2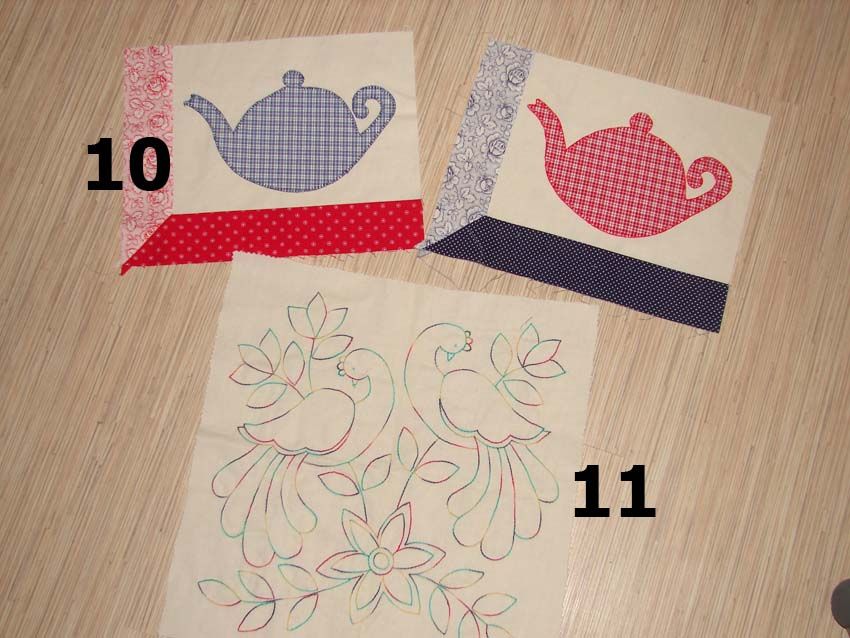 10) mugrugs
11) stitchery kussen / stitchery pillow
12 - 17) tenminste 6 kussenhoezen
12 - 17) at least 6 pillow covers
18) Tweets - handquilting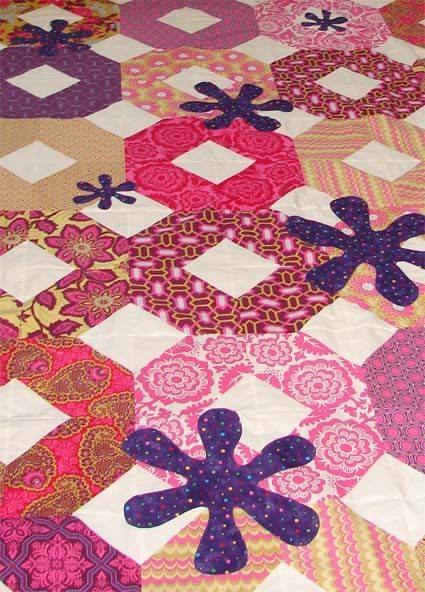 19) Grote Stappen Snel Thuis
20) Geisha
21) Tas Japanse stof
21) Bag Japanese fabric
22) Quilt voor/for Arya
23) El Cheapo
24) Home Sweet Home